Our designers create the packaging based on customer's ideas, taking into account their needs and capabilities, end use of the product and industry trends. In product development process we analyse production specifics, final consumer preferences, product presentation and possible competitive advantages of the product.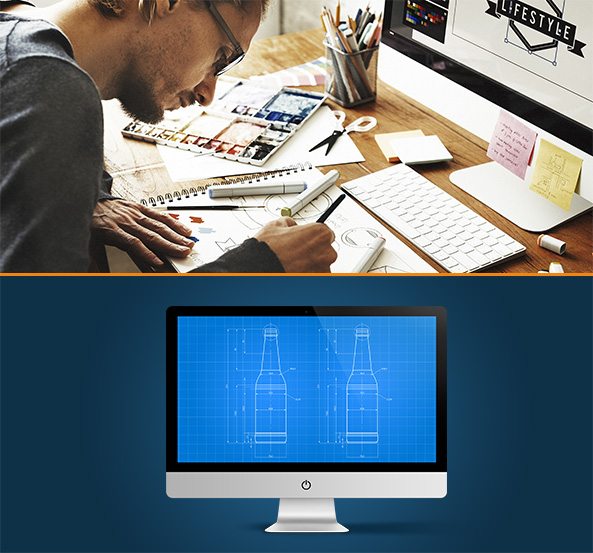 2
Preparing technical documentation
The effect of cooperation between designers and technologists is the documantation detailing technical description (composition, construction, required parameters) and technological aspects (process specification manufacturing technology).
It is necessary in order to implement new product both in the glass plant and at the customer's production line.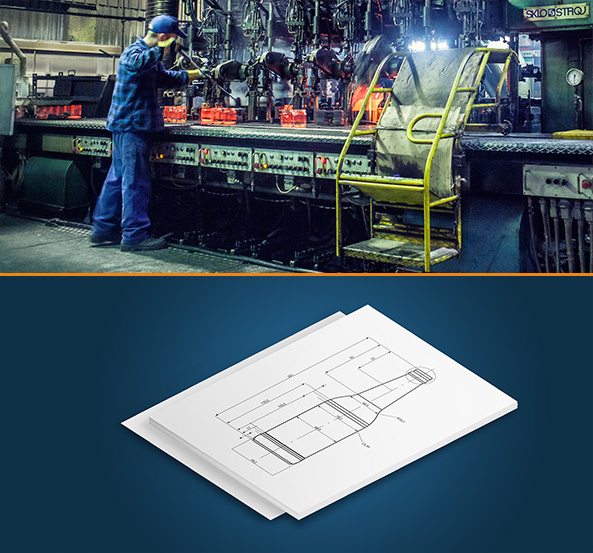 Exactly so, we are the quickest in the industry.
Prototype is made to verify the project and the functionality of the solution at an early stage thus minimising the risk and the corresponding costs. The prototype is visually inspected, tested on the production line in order to implement necessary modifications and improvements just to avoid design or material mistakes before we make costly moulds.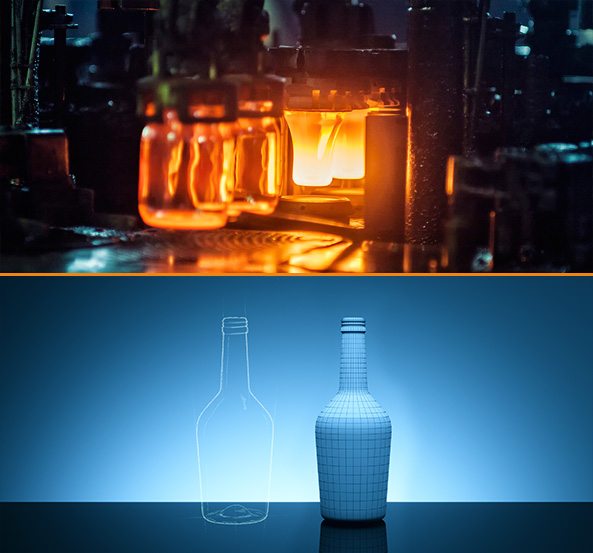 4
Preparing samples or trial production
Preperation for series production is preceded by sampling.
Sampling allows for the technological analysis in the real production environment as well as for conducting market tests . i.e. the assessment of the product by potential consumers.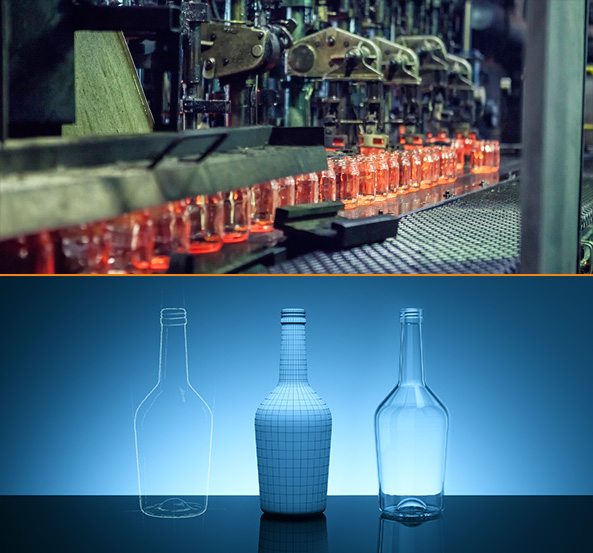 5
Preparing first production
The final stage of NPD process is manufacturing of a mould set and a production run.
The whole process is supervised by technologists and quality control staff who assist the customers at first filling on the customer's filling line.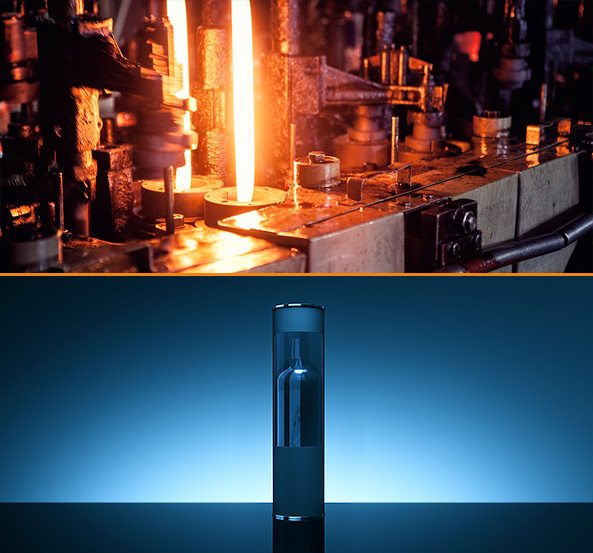 OUR IMPLEMENTATIONS
Glass has no secrets for us.
We would like to share our passion with you.
Read

more